About Us
We believe that emotional and physical health is a manifestation of balance, both within the body itself and between the body and the external environment. When the body, mind and spirit are internally balanced and in harmony with one's environment, energy flows smoothly throughout to nourish all organs and tissues. By balancing the flow of energy, we stimulate our natural ability to be healthy and happy.
We also believe that acupuncture should be available and affordable to the entire community. This is why we offer to work with our patients so that we can make treatment available to them through payment plans, sliding scale and barter.
Asian Traditional Healing is not just for when there's a problem. Maintain your health and happiness by receiving compassionate care through acupuncture, massage, herbs, movement and gentle lifestyle counseling.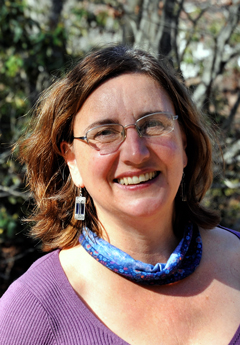 About Jade
Jade Pierce (Jeanne) Pierce, L.Ac. (NCALB #157) is a licensed acupuncturist and herbalist and has been in private practice since 1999 after receiving a Master's degree in 5-Element acupuncture from TAI/Sophia in Maryland and is NC board licensed. She blends her skills in synergetic traditions of acupuncture, herbal and nutritional consulting, bodywork such as massage, acupressure and Zero-Balancing, and movement practices of qi gong and yoga. She currently practices in Burnsville and Spruce Pine, North Carolina.
As well as practicing the classical tradition of Five-Element acupuncture as taught by J.R. Worsley and Robert Duggan, Jade has focused her continuing education in the teachings of Kikko Matsumoto, renowned Japanese acupuncturist specializing in Hara diagnosis and clearing and Jeffrey Yuen, master of classical Taoist medicine. The blend of these traditions creates a wonderful balance of addressing both psycho-spiritual and physical issues.
Jade's training in herbalism began in 1992 with her apprenticeship and studies with a variety of master herbalists, including Will Endres, Marcy Shapiro, M.D., Claudia Wingo, RN, AHG and Tom Wolfe AHG. Jade blends the rich traditions of western herbalism with traditional Chinese and Ayurvedic herbal therapy.
Other areas of Jade's special interests include working as a Doula (birth assistant), women's health and treatment of addiction. Jade also has a special love for teaching and has lectured and taught a number of classes in herbalism and Chinese medicine. She has been on faculty at the Body Therapy Institute in Siler City, NC and at the Jung Tao School of Classical Chinese Medicine in Sugar Grove, NC.
Are you ready to feel better naturally? We'll get to the core of your health issues and get you back to living your life comfortably.
Jade (Jeanne) Pierce, L.Ac. (NCALB #157)
Mountain Community Healing Arts
Licensed acupuncturist and herbalist practicing in western North Carolina providing experienced, affordable, comprehensive natural healthcare.
Spruce Pine – 31 Cross Street

Burnsville – 131 N. Main St.

(828) 536-9709